Our Teachers
Click on photo to read full bio
Connie Parsons (AISTD., ACDTA., CSC-CICB)
Owner/Operator, Director

Connie Parsons has a passion for dance and business, and in 2000 was awarded Young Entrepreneur of the Year for Newfoundland & Labrador by BDC. In 2015, Connie was named Eastern Canada's Female Entrepreneur of the Year by RBC & Women of Influence - micro business category. In 2016, Connie was named Visionary Entrepreneur of the Year by NLOWE. She studied child development and psychology at Memorial University of Newfoundland with a primary interest in education. She pursued a career in dance becoming a fully qualified and professionally trained dance instructor, holding teaching qualifications with the ISTD, CDTA, and Cecchetti Society of Canada (classical ballet). Connie believes it takes the same vision, creativity, perseverance & passion to be an artist as it does to be a successful entrepreneur. Her main goal is to inspire and motivate young people, through dance. Connie stays up to date on the latest trends in dance in able to provide classes in current as well as classic styles. She believes strongly in continued learning and regularly attends courses to update class curriculum and inspire new ideas. She has trained with some of the top dance pedagogues from around the world and is always eager to learn more. Connie has taken classes at Broadway Dance Centre in New York City and attended a dance teacher/studio owner conference & convention in Las Vegas. She has attended the Broadway Dance Center's Annual Teacher Workshop in New York City held in conjunction with The PULSE on Tour. This experience provided the opportunity to study Tap, Hip Hop, Contemporary, Jazz, Ballet, and Theatre Dance with Tony award winning Broadway stars, BDC teachers, and the faculty of the hit TV series "So You Think You Can Dance". She has attended the Cecchetti Ballet National Conference (The National Ballet School in 2009 and RWB in 2005). She has also traveled to Europe to attend the ISTD Modern and Tap summer school hosted by The Imperial Society of Teachers of Dancing (London, England) Connie Parsons has enjoyed a fun-filled performance career which has included guest appearances dancing live in concert with Great Big Sea, and The Irish Descendants as well as performances in various local musicals including 'Joseph and the Amazing Technicolor Dreamcoat' (PMP 1996), Rock of Ages (principal dancer) with TADA events (2016) and We Will Rock You (dancer) with TADA (2019).
Connie is also a busy mother of 4 young children.
Susan Lily (B.A. Honours Dance, A.I.S.T.D., CICB, DDI)
Ballet, Tap, Modern, Jazz, Musical Theatre

Susan Lily is an ISTD (Imperial Society of Teachers of Dancing) trained & fully certified dance teacher born and raised in the UK. She holds a B.A. Honors in Dance from Middlesex University, DDI Cecchetti Ballet and Associate Modern Theatre & Tap Dance Teaching Qualifications. She has attended the ISTD teachers summer school in the UK for the past 3 years to stay updated with all her exam tap and modern work. Last year this also included the new Contemporary syllabus and she is looking forward to returning again this summer for more inspiration. Susan also received a scholarship to attend the Cecchetti Ballet Teachers Summer School in the UK in 2016. In addition to ballet, tap & modern, Susan also teaches jazz, contemporary & musical theatre. In 2007, she moved to New York City to train at the Broadway Dance Centre & Martha Graham School of Contemporary Dance. There, she gained significant exposure and training which she took with her when she returned home to the UK in 2013 and began teaching at the Weston School of Dance and Performing Arts. In this time Susan also performed in a vast array of musical & dance productions including Legally Blonde, Sister Act, Crazy for You and Titanic to name just a few. This year Susan made her debut performance with TaDa! Events here in St John's in We Will Rock You. Susan teaches for the IDD program, recreational program, Exam program and is a versatile choreograper for the CPSOD Competitions teams, with many of her pieces winning invites to the Dance World Cups. In addition to the ISTD teachers summer school this year, Susan is also excited to return to Pineapple Dance Studios in London where she is going to train in Commercial dance with some of the leading choreographers in the industry. She can't wait to share this style with her students when she returns!
Ashley Thorne
Children's Work (Recreational and IDD), Exam Tap, Competition Choreography

Ashley began dancing at Connie Parsons School of Dance at the age of 7. She has studied ballet, tap, jazz, modern, pointe and hiphop. In 2007, Ashley began assisting classes at CPSOD where she quickly became interested in teaching dance and began teaching in 2009. Ashley trained through the studio's examination program in both ballet & tap, and successfully completed her Advanced 2 Tap exam in 2010. Ashley is charismatic & energetic, and has a natural aptitude for teaching and relating to young children.

In 2009, Ashley attended Broadway Dance Center's annual Teacher Workshop in New York City, held in conjunction with The Pulse on Tour. In 2011, she attended another Pulse on Tour event, this time in Toronto, training in various types of dance with choreographers such as Brian Friedman, Chris Judd & Tessandra Chavez. In addition to her extensive dance training, Ashley is also HIGH FIVE certified. High Five is Canada's only comprehensive quality assurance program for children's recreation programs and promotes the healthy development of children ensuring that they have the best possible recreation experience.

In September 2018, Ashley began studying Early Childhood Education at the College of the North Atlantic. In June 2019, she became a member the Association of Early Childhood Educators Newfoundland and Labrador with Level 1 Certification in Early Childhood Education. She will graduate with a diploma in Early Childhood Education in April 2020.

Ashley infuses her passion and experience working with children of all ages and abilities into every class she teaches and is excited for another season at Connie Parsons School of Dance!

- Broadway Dance Center's Teacher Workshop (2009)
- Advanced II ISTD Tap (2010)
- The PULSE on Tour (2011)
- Rock the Rhythm (2012)
- HIGH FIVE recreation certification (2012)
- Level 1 Early Childhood Educator (2019)

Rebecca Harrell
Hip Hop (Recreational, Competition and IDD Program)

This will be Rebecca Harrell's 10th season teaching at CPSOD! She began dancing in 1996 and since then has studied many different types of dance. Hip Hop remains her greatest passion. She became interested in teaching children's hip hop at the age of 15 and has been doing it ever since! Rebecca excels at choreographing dances that are both energetic and enjoyable. Rebecca has been involved in several local dance shows including "Do You Think You Can Dance" (2010). In February 2011, Rebecca was part of the teaching team from CPSOD that attended THE PULSE on tour dance workshop help in Toronto, Canada. At this event, she gained exposure to the skills and choreography of many of today's popular dancers from the hit TV show 'So You Think You Can Dance'. Rebecca travelled to Orlando, Florida to train at The Pulse in November 2014. Through out her years of dance, she has developed a great interest in both teaching & performing Hip Hop and looks forward to always learning more to share with her students.
Tanya Lasby
Adult Classes, Recreational, Competition Choreo and IDD Program

Tanya Lasby is a dancer, singer, actor, and instructor born and raised in Elmvale, Ontario. She grew up in the studio where her love of dance grew right along with her. She has studied Ballet, Tap, Jazz, Lyrical, Contemporary & Modern Theatre Stage Dance. As a student, Tanya experienced the competition circuit, and discovered a fondness for singing and acting. When she graduated from high school, She was presented with a Humanitarian award and scholarship for her positive attitude and passion for spreading happiness throughout the student body. She then attended Sheridan College in Oakville, Ontario for their Music Theatre Performance Program. While in school, she was part of a tap dance company called Turn on the Tap, headed by Paula Skimin, who performed in professional shows including Canada's Wonderland. Tanya assisted at her local studio for many years and has taught locally in St. John's over the past 8 years. This will be her 4th season with CPSOD. We love her positivity and infectious bright attitude. She has enjoyed performing in some fundraisers and dance shows around town. You may recognize her from musicals like Our Divas Do Christmas, Evita, Chicago (TaDa!), Mary Poppins and Grease (Theatre St. John's) to name a few. Tanya is a founding member of the East Coast Rhythm Project in St. John's. Tanya looks forward to teaching lots of cool tap classes, & modern contemporary movement, with recreational kids, IDD students, adult classes and the competition teams. Tanya went to Sheridan College for Theatrical Dance and graduated with Honours
Mackenzie Loveless
Children's Work, B/T/J, Hip Hop, IDD program, Competition Choreo

Mackenzie Loveless has been dancing at CPSOD since the age of 3. She is currently a program 6 dancer in the Intensive Dance Division. She has studied ballet, tap, jazz, modern, hiphop, and pointe. She is very involved in the ballet and modern examination programs. This year she is working towards her Intermediate Modern Exam and Grade 6 Ballet Exam. She has attended The Pulse On Tour in both Toronto and Florida. She has competed at the 5678 dance competition for the past two years. She has also been a part of the nutcracker. She has attended multiple local dance conventions and workshops. She has been assisting for the past year and loves working with children.
Antonia Francis
Certified Acrobatic Arts Teacher

Antonia Francis has always been on the move.

She has spent the past 5 years as Cygnus Gymnastics Club's choreographer and dance coach for their competitive team. She holds several coaching certifications including her NCCP Level 1 & 2 Artistic gymnastics training and USA gymnastics level 1. She has recently returned from California were she was able to spend several months shadowing a top level gymnastics coach in the United States. In October 2017, Antonia travelled to Ireland to further her acrobatic training and acheived her certification in Acrobatic Arts.

She began dance at an early age and has trained in multiple styles including: ballet, pointe, jazz, tap, latin jazz, modern, and hip hop. She has taken class in both New York and Paris at Broadway Dance Centre (NYC), Centre de Danse (Paris) and Éléphant Panamein (Paris). Antonia has been teaching for many years specifically in young children's dance classes and acro-jazz classes.

Antonia's combination of gymnastic skills and dance experience makes her the perfect candidate to lead our ACROBATIC ARTS PROGRAM this year at CPSOD. She is a very energetic person who loves working with children of all ages.
Miranda MacDonald
Theatre Dance - kids & adults, Barre Conditioning

A true Triple Threat, Miranda MacDonald is a Sheridan College graduate - BAA in Musical Theatre Performance. She is a Choreographer, Director and Music Director for various productions both locally and outsie the province. Miranda is the Creator of Dynamic Sound and Dynamic Fusion Show Choirs, and teaches voice, piano and acting privately in her home. Miranda hopes to pass on her knowledge and training from her musical theatre experiences to passionate performers here on The Rock. She has choreographed for the CPSOD competition team for the past 2 years and is very excited to join the teaching team at our studio and share her skills with even more students. Learn to sing, dance & Act in her triple threat theatre classes at CPSOD.
Natalie Stone-MacLean
Children's Gymnastic/Acro for Dance
Michaela Wells
Dance for Young Children Ballet/Tap/Jazz

Michaela Wells began dancing at CPSOD at the age of 2 1/2 and hasn't stopped since! She has trained in Ballet, Tap, Jazz, Modern, Hip Hop, Pointe, and Broadway. She is actively involved in the studio's examination programs, having successfully completed ISTD Advanced II Tap, ISTD Intermediate Modern Theatre, and Cecchetti Grade 6 Ballet. She is also a member of the Senior Competition Team and Intensive Dance Division. Michaela takes every opportunity she can to further her training by attending workshops, masterclasses, and conventions both locally and across Canada and the United States. Her love of dance is often displayed onstage at local theatre productions, some of which include; Our Divas Do Christmas (TaDa! Events), Billy Elliot (Atlantic Light Theatre), and The Little Mermaid (Theatre St. John's). Having assisted classes for three years, Michaela has discovered a passion for working with children. She is thrilled to become a member of the talented teaching staff and is eager to share her love and knowledge of dance with her students. Go team CPSOD!

-ISTD Advanced II Tap(2019)
-ISTD Intermediate Modern Theatre(2019)
Cecchetti Grade 6 Ballet(2018)
-Ballet Jörgen Summer Intensive(2017)
HIGH FIVE Principles of Healthy Childhood Development Certification(2019)
iDance Scholarships: Lisbon(2018),Paris(2017)
-Broadway Dreams Disney Performance Intensive Scholarship, California(2019)
-The Pulse Dancer Scholarships, Las Vegas(2016), Orlando(2015)
-Dance Quest Convention Scholarship(2017)
-Disney Dance The World and Performing Arts, Orlando (2016)
Chelsie Butler
Modern, Hip Hop

Chelsie has been dancing since she was three years old and has studied ballet, pointe, tap, jazz, hip hop, modern and jazz funk. She has also completed Imperial Society of Teachers of Dancing examinations, including intermediate level modern and advanced one tap. Chelsie found her love for working with children after becoming a teaching assistant in 2011 and has been teaching since 2015. Chelsie has furthered her training through dance workshops across Canada and the US, including attending the Dance Teacher Summit in New York City. Throughout her training she has taken classes with instructors such as tWitch, Mandy Moore, and Mia Michaels. She is currently a fourth year social work student at Memorial University and is so excited to be back at CPSOD this year!

-ISTD Intermediate Modern
-ISTD advanced one tap
Samantha Hutchings
Samantha Hutchings has been dancing at CPSOD since the age of 2 1/2. She has been assisting since 2016, and is now advancing to a teacher position. She is apart of the Intensive Dance Division and Senior Competition Team. Samantha has trained in many styles of dance which include; Tap, Ballet, Jazz, Modern, Hip Hop and Pointe. In the past she has also completed several years of the ISTD Tap and Cecchetti Ballet examinations. Samantha has also attended many local and interprovincial workshops, conventions and competitions. Samantha has a huge love for dancing and she hopes to create the same excitement and fun for her students, as her teachers did for her.
Limelight- Be Discovered Hip Hop Intensive Scholarship (2019)
iDance scholarship- Lisbon, Portugal (2018)
Disney Dance The World, Orlando (2016)
Dance Quest Scholarship (2018)
The Pulse: Toronto,(2014)(2018)
Cecchetti Grade 3 Ballet (2016)
ISTD Grade 5 Tap (2017)
PJ Merlo - Breaking/Boys Streetfunk
Pj Merlo is a versatile dancer from St. John's. Participating in most styles within the hip hop culture, Pj is an experienced dancer mainly specializing in breakdancing. As it was his first and main interest in dance, he has taken his breakdancing to various competitions including 5,6,7,8, take the rock, floor wars Halifax, and Dance quest. Pj started breaking in 2009, giving him a decade of experience in the art. Along with breaking, he has studied Styles including House, old school hip hop, hip hop, Latin hustle, and popping. Along with experience in dance he is also a positive role model, as he has been passing along his knowledge of art and culture to the youth for many years.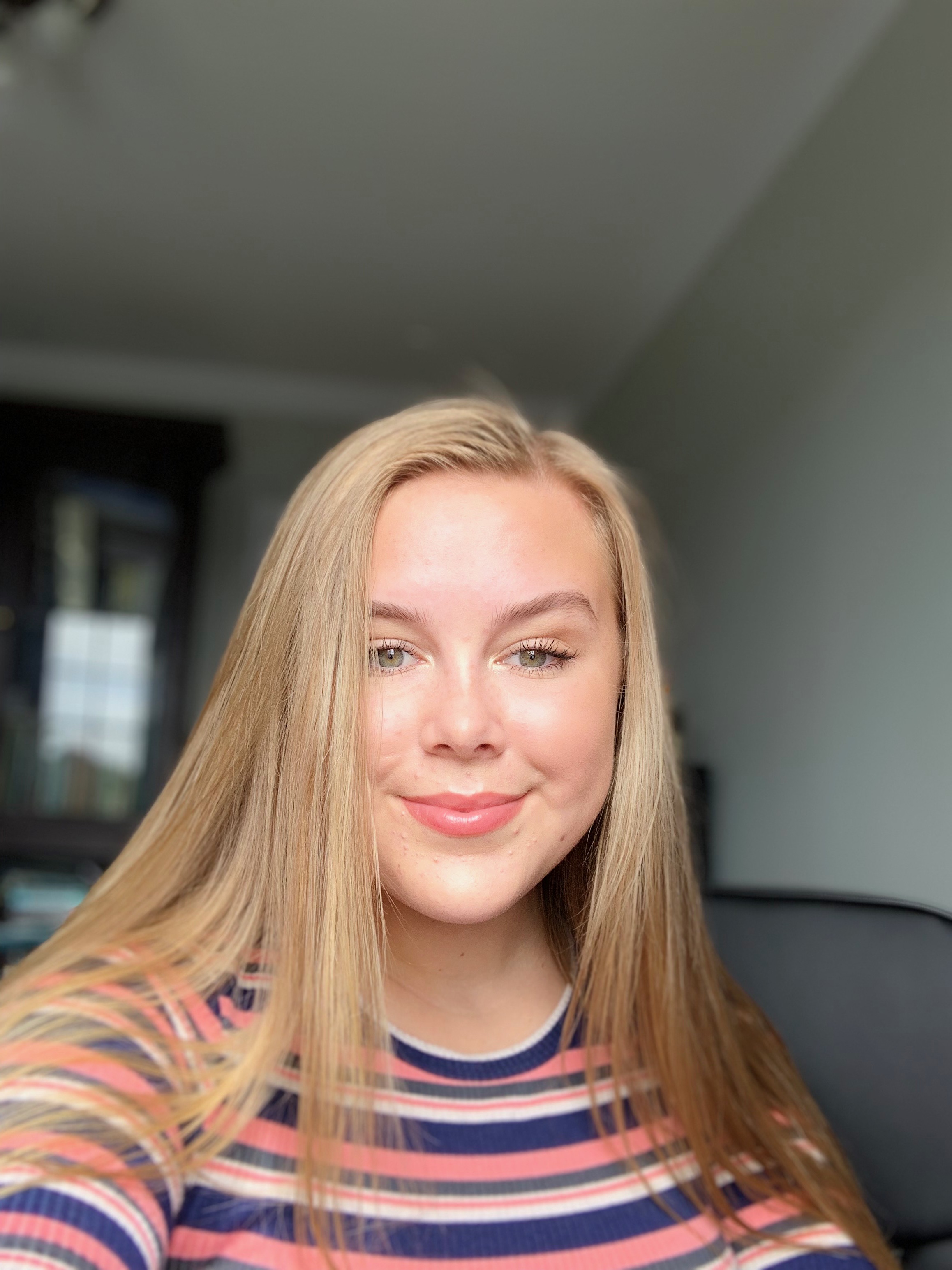 Emma Coady
Emma began dancing at CPSOD at the age of 3 and her love of dance grew from there on. She has trained in various styles including: ballet, two, jazz, modern, hip hop, and pointe. Besides the classes that she takes on a regular basis, Emma has attended countless workshops and has been introduced to multiple styles of dance and learning. Emma has been a part of ISTD tap examinations for many years and will be completing her final exam this year! She began assisting in 2017 and it sparked her love for watching and inspiring the growth of younger dancers. Emma always aspired to become a teacher and in 2018 she was given the opportunity to teach. Since then, she has discovered that nothing is as rewarding as showing others how incredible dance can be.

Nicole Robbins
Children's Work/Early Achievers - Discover Dance

Nicole Robbins began dancing at CPSOD 16 years ago. She has studied Ballet, Tap, Jazz, Pointe, Hip Hop, & Modern. Nicole began assisting classes at CPSOD in 2010, and quickly gained an interest in teaching classes and encouraging young dancers. Again this year, Nicole will be teaching the Discover Dance Program at Early Achievers Montessori School in association with Connie Parsons School of Dance. Nicole trained for many years in the CPSOD exam program in ballet & tap with the Imperial Society of Teachers of Dancing (ISTD) and the Cecchetti Ballet exam program. She has availed of opportunities to train with local dance workshops and was actively involved in her highschool productions. Nicole is currently a 2nd year university student.